dada is a journey to spontaneous composition. Starting with a chord, a strum, a hit, a word, an image or a memory, the whole musical-sonic-visual journey unveils for the spectators.
The tools? Live looping, experimentation, improvisation and the experiences of more than ten years of breathing music, images and sound (and travels, people, cities and so on).
The goal of dada performance is to let the audience dive into an ongoing creative process. Juan starts with an empty canvas, maybe is him who throws the first idea or the public or a noise background.
The challenge is to keep an open mind and turn anything into music. As a result of this process a big world of sounds in layers and different colors and textures are created in an constant conversation.
That´s where the real time motion graphics have a greater utility, it reflects whats happening with the music and can also influence the out come.
From time to time, a particular idea or melody catches the attention of both the performer and the audience, that´s when the "dada songs" start to arise.
Below you can find some songs whose seed was raised during live performances to be later produced studio.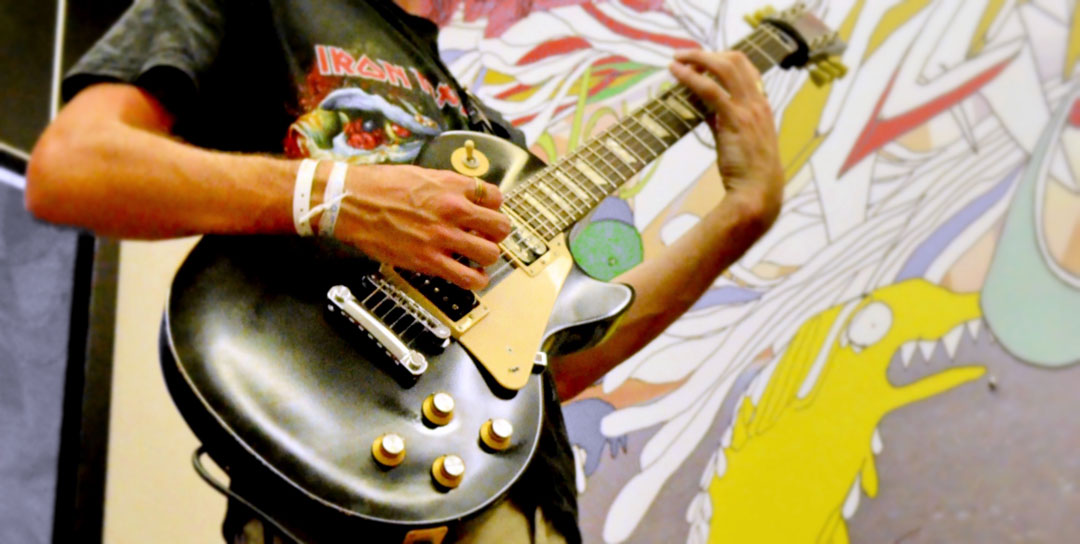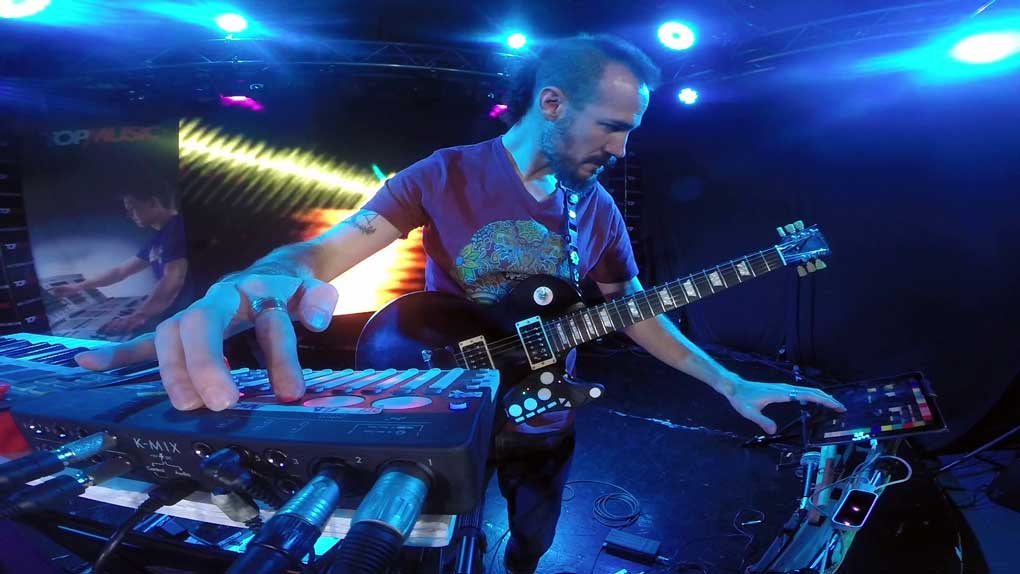 about Juan Carrizo
Juan Carrizo is an independent musician in constant motion. Guitarist, multi instrumentalist and Live looping artist. Composer, producer and traveler. Member of Symphonic Metal act Anna Fiori and Intercultural Heavy Metal band ZiX.
Established between Mexico City and Patagonia Argentina, he has tour half the world with his solo live looping act "dada" combining spontaneous composition, several instruments live performances and real time motion graphics.
His credentials include, besides music, filmmaking (UNS) and a sound postproduction (UNLa) degrees. He has taken courses with such talented people as Leo Sujatovich, Martin Pavlovsky, Pino Marrone, Gary Burton and Alan Parsons. Now he is a student of the Sound Creation with New Technologies course in the CMMAS.
+info at JuanCarrizo.com
At the very beginning of this adventure I documented quite a lot. Most of the blog posts are written in spanish but I test em to be pretty translator friendly. In any case, you can always ask me.
La procastinación se cobra una nueva víctima. Conoce la historia detrás de Projazztination, horas de improvisación guitarra en mano. Live looping, teclado, la mar, la chancha y las diez (?)
El jueves pasado tuve gusto de presentar dada en el Café Bizarro en la Ciudad de Mexico. Aquí la crónica y fotos de lo acontecido en el icónico bar chilango
Palpitando la función por venir en Vitoria, me di un tiempito para repasar las fotos de dada en Salvador do Bahia en el hermoso f Design Hostel.
Spontaneous composition is not an easy dish to cook. The dada performance relies in four mayor  pillars.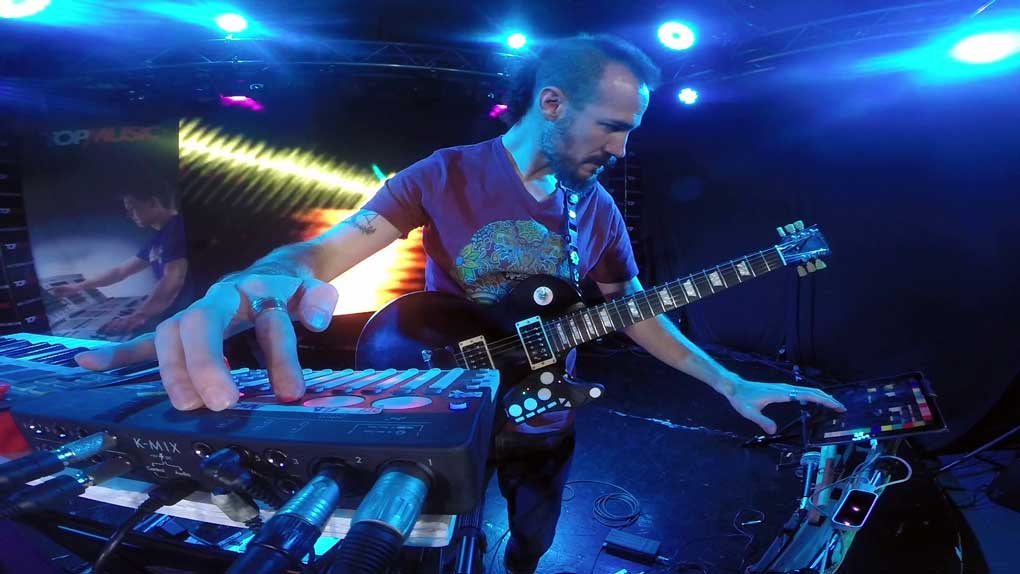 Live Looping
The techie heart of it all, a tool and mindset that let everything get together.
Improvisation
Everything changes so fast . This is a huge part of dada, the glue to everthing.
Visuals
The infamous visual counterpart giving an extra way to narrate the sonic discourse with its own language.
Interactiveness
Cose its way funnier to build all together
A series of interventions to well known songs from popular artists following the dada aesthetic in both sound and motion. To name a few: David Bowie, Steve Reich, Top Gun (?), Hermética, Snarky Puppy, Jacob Collier, Peter Gabriel and so on. Little humble tributes that have triggered other projects and collaborations.
¿Do you want me to dada your song?? Sure!